Whiling Time Away in Convivial Kuala Lumpur
The movies. Morning walks in the KLCC park. Looking for vegan restaurants. Reading wherever I've found shade. That's all I've done in KL through the year.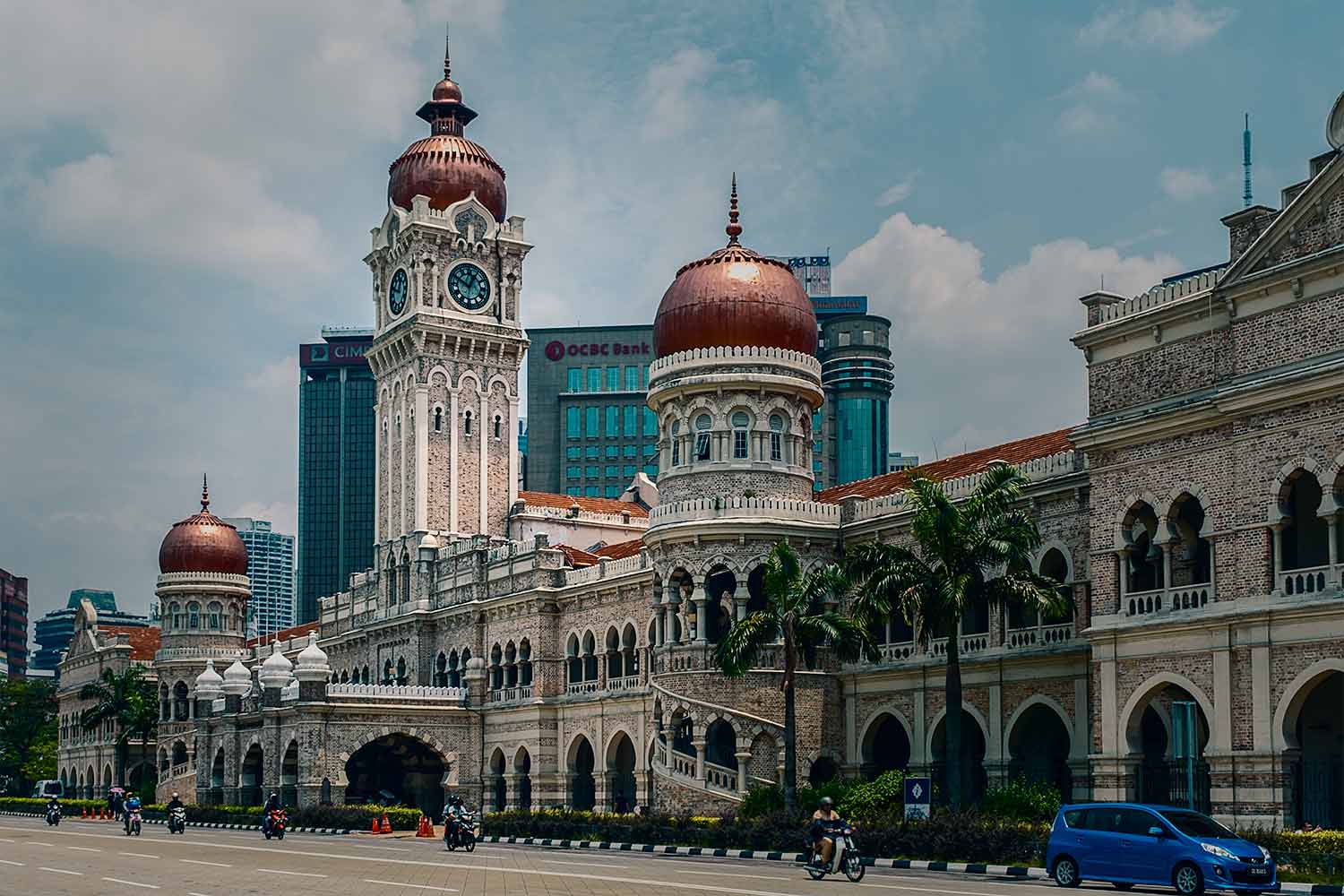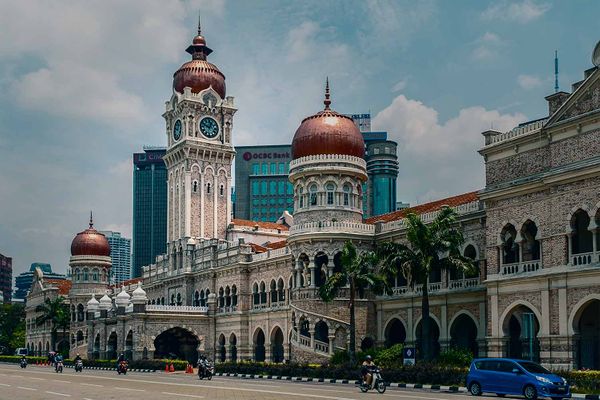 In KL, earlier in June, I watched a Bollywood flick at the KLCC Suria cineplex. Last month, September, I went to Ad Astra at the Shaw Cinemas on Orchard Road, Singapore. Both times I struggled to stay with the movie in halls that has their temperature set to deep-freeze levels. So, this time around, I packed a cardigan for warm Malaysia. Joker was opening the day of my arrival, and I'd planned on going to the show and not suffer a chill through it.
Watching the movies at the cineplexes. Walking in the mornings in the KLCC park at the feet of the Petronas Towers. Searching for vegan restaurants. Reading where shade and bench could be found. That's all I've done during multiple visits to KL and Singapore this year.
---
I took my wife, who joined me this month, to the Merdeka Square area.
There was a mere trickle of tourists, and we did a leisurely stroll passing the ancient Medan Pesar Square just across. There was time yet for lunch, but the food hawkers were ready with steaming repast in their stalls. They'd arranged themselves in long, multiple lines from the Square, next to the clock tower, and all the long way up to the Jamek Masjid, filling up the lane along the Klang-Gombak confluence. Taken in by the low spread of lovely buildings that comprise the Jamek Masjid, we decided to enter and see, but they stopped us outside. "It's Friday, lah. Sorry." They were apologetic in the sweet Malaysian manner, adding, "Tomorrow, can."
We turned the corner and crossed over to the Royal Selangor Club, just to take a look. "Malaysians are nice," we said as we walked under the torrid sun.
---
The best vegan restaurant (to my taste) was only walking distance from the hotel: The Dharma Realm Sagely Monastery Restaurant, on Ampang Street, a couple of buildings away from the Intercontinental. They serve vegan-only lunch there,  starting 10:30, closing at 2:00. The buffet counters are long with a surprising range of dishes in parallel rows.
The challenge is to accommodate all you desire from that feast on one plate, one bowl. That's all you are allowed to ladle stuff on, a rule to prevent waste. (A Buddhist restaurant tempting you with overabundant delicious food. A spiritual exercise? To defeat desire?)
Anyway, you cannot help arriving at the cash with a tall pile on your plate and some red in the face. Your selection is scanned, and you're charged in the range of MYR 7 to MYR 11. You won't find a seat where others can't see the mound on your plate, because the place is always nearly full — save in the hour before eleven. But then, as I found out, everybody is engrossed their own heap, so you enjoy yours in appreciative silence.
---
I walked a bit, too, along Jalan Pinang, for example, turning left and going down Jalan Ramlee, and up Jalan Puncak, to the KL Tower. I sat and waited for the shuttle that runs from the bottom of the hill to the tower base. In a minute, I lost interest in making the vertiginous journey to the top. I've done it before, and my mood was for the street, so I got up and started walking, back to Jalan Ramlee, thereon to Jalan Ampang, and soon my heart was pushing my stride through the sultry streets under a blistering sun — to early lunch at Dharma Realm.
You can't be blamed if food is always on your mind in this country. Even Malaysians dine out all the time. "Half of all Malaysians eat out; the other half cooks for them." A Malaysian customer told me that.
---
I found myself often on Jalan Ramlee because it leads to Jalan Ampang, on which is located the Dharma Realm vegan restaurant.
Ramlee was a Malay actor, revered in his time and respected even now. Footage from his films and his personal effects are museum pieces across Malaysia. He has streets named after him in KL and Penang and in other places, much like our late, great Raj Kumar. But Ramlee died young, 44 and penniless, having given away his wealth to another. And, whereas both actors were also playback singers, Ramlee wrote, produced, and directed films. I looked for the star's movies — Amazon Prime doesn't offer them on an Indian account, they don't sell Ramlee DVDs, Netflix hasn't him, but he's streamed on YouTube.
---
Yielding to impulse, I bought a Gold Class ticket for Joker at The Pavilion. We were five customers in the hall. I'd carried my cardigan, but a rolled-up soft blanket kept on the seat cancelled the need for it. The cooling was just right through the entire time I lay there, so I didn't unroll the blanket either.
Gotham in the Joker was in sharp contrast with convivial Kuala Lumpur.