Just Another Evening In My City
I wonder where they were before yesterday and where they've gone today.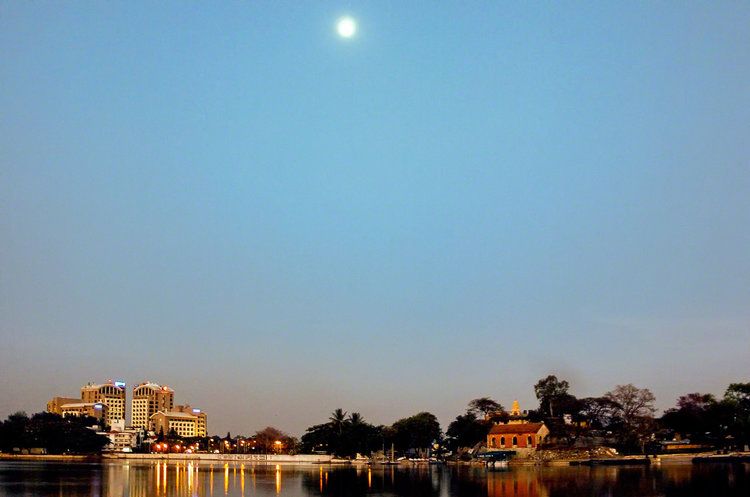 Somewhere on the net I saw a lead for writing a post: are you an urban person?
I went today evening to Ulsoor Lake where at the entrance a camel stood with his hind legs exaggeratedly wide, his rump awkwardly lowered, a large pool of his making between his legs; and he wore such a silly Disney grin. People stood tight round him and chewed roasted corn, contorting their faces when they pulled corn from the cob with side-jaws, and no one smelt anything, numbed as they were by many strong smells. Yesterday traffic was excruciatingly slow when I drove to Windsor Manor to meet our architects: Aerosmith were to begin a concert on the Palace Grounds. But I enjoyed the crawl because on the kerb there walked stunning youngsters of many races (and colors); and some of their kind were riding scooters on the street, a few of them three per scooter. They were multinational, in large numbers, and I wonder where they were before yesterday and where they've gone today. I sat for drinks with the architects by the pool in front of the parakeet-tree—a tree full of parakeets in the evening, and when they're on the tree you can't tell they are parakeets; they sit still and appear like green fruit, and the tree seems over-laden with them. Down beyond the pool-side traffic droned on, but we heard that barely—a cool breeze and the kebab grill by which we sat on the clean broad terrace took all our attention.
Today after the walk round Ulsoor Lake I had an urge to go have a beer, so I drove to a nice place but changed my mind and turned away for home. I meditated instead, conscious of the distant sound of a train going and, strangely, its slowly fading sound enhanced the serenity in my yoga room. I began to write this piece to the sound of rain in the city. It has stopped raining, there is now only the hum of the air-conditioner and an occasional creak from it.
That camel has clung to my mind like often a film-tune sticks to the tongue and won't go.