Malnad Diary: March
The birds kept up their pitiable cries for over a half-hour. I cannot say what was up with them. Did they sight a cat? Was one in their numbers cuckolded?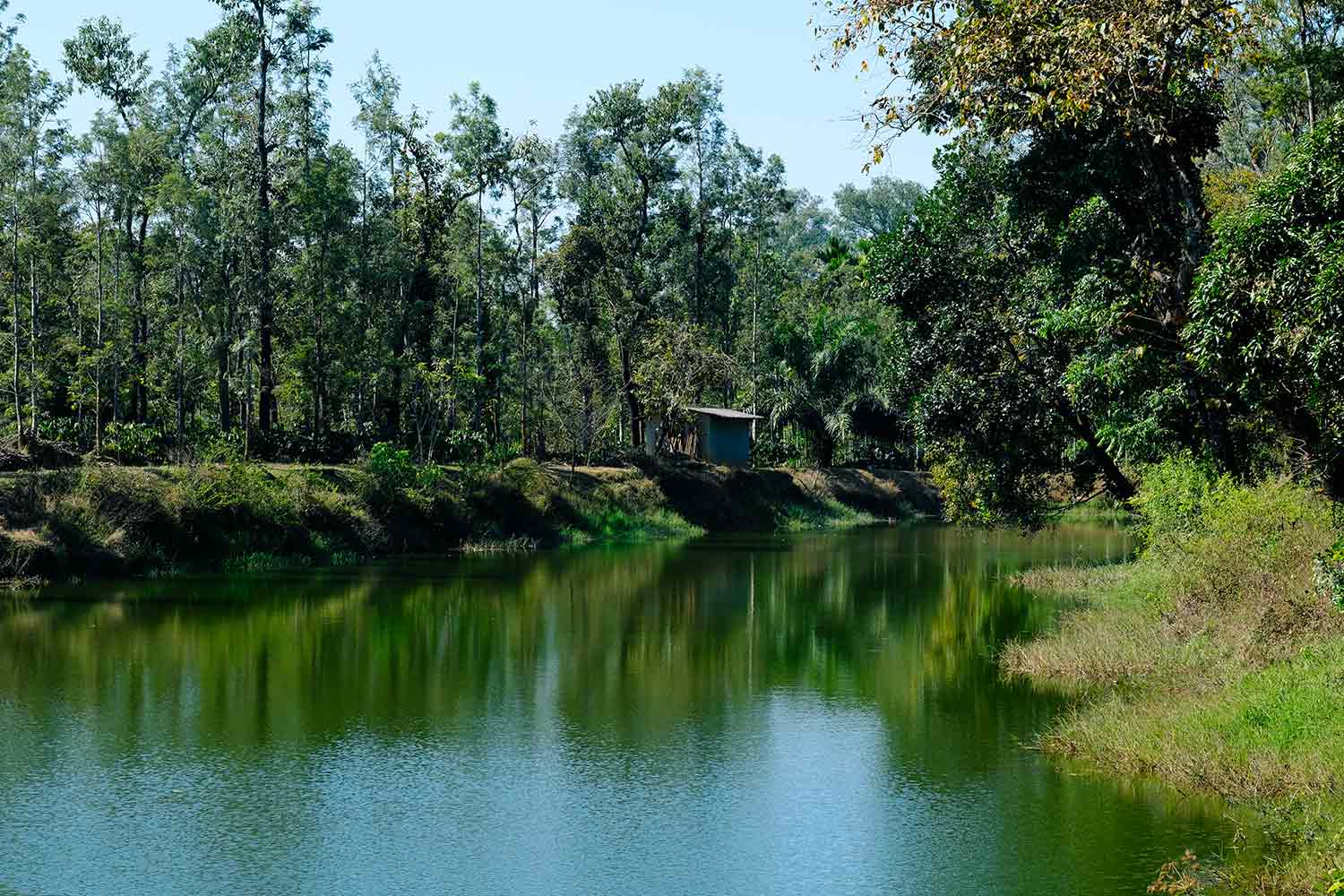 I'm in bed, awake from 5:30. It's past seven now. There's the sun in the high wide window before me, shining through the lean tall silver oaks. He is gleaming silver — looking more like the full moon than his golden self — the colour and intensity of his light muted by cloud and vapour. He has risen above misty Parvathamma Hill, but he is also boxed inside my window-frames, and tangled up among the shade-trees of the plantation.
From distant Malegalale village, a PA system is broadcasting songs to God that are finding their way to me as well — they're shrill, metallic, uninspiring and, thankfully, muffled by the distance. The morning-cheeps of myriad birds are further smothering the unsolicited entertainment. During the night a party of peafowl let off sudden flat screams from a nearby coffee patch, waking me from deep sleep that's the gift of this place. They kept up their pitiable cries for over a half-hour. I cannot say what was up with them. Did they sight a cat? Was one in their number cuckolded?
The sprinklers will come on anytime now. It hasn't rained, but the tanks are full enough to irrigate the entire plantation. Both coffee and pepper are fully harvested, and it is time for spraying water on the plants and vines, and for maragasi —  the chopping of excess branches on the shade trees, retaining mainly their canopy. They've begun to add lime to the soil to correct the pH, and after the plants are all watered, manuring will commence.
Soon after the sprinklers have done their job, the coffee will blossom, and we'll have a week of white on top of the dark-green coffee-plants.
All that sounds good, but I, I am inside the bungalow, in bed still, engrossed in a 600-page tome that I want to finish in a week, and move on to its 1100-page sequel.
What do the plantation-hands think of me, who comes only weekends, fortnightly at best, and who so sparsely steps out the bungalow? The planter who is hardly among his coffee? ("The planter must every day walk everywhere on his plantation. The plants must smell him," a respected planter once told me.)
"For the quiet," I'd say if anybody asked. "I come here for the quiet. And for the crisp air in which to read in the comfort of this house." I'd be confident as I say this, but my guilt will be easily sensed. In contrast with the hard labour happening on the coffee patches, all my reading and occasional writing seem mere leisure and luxury.
I'm reading Gandhi Before India, by Ramachandra Guha.