Dolce Far Niente
"We are simple people," Leonard said in his soothing voice on our way back. "Our approach to life is dolce far niente."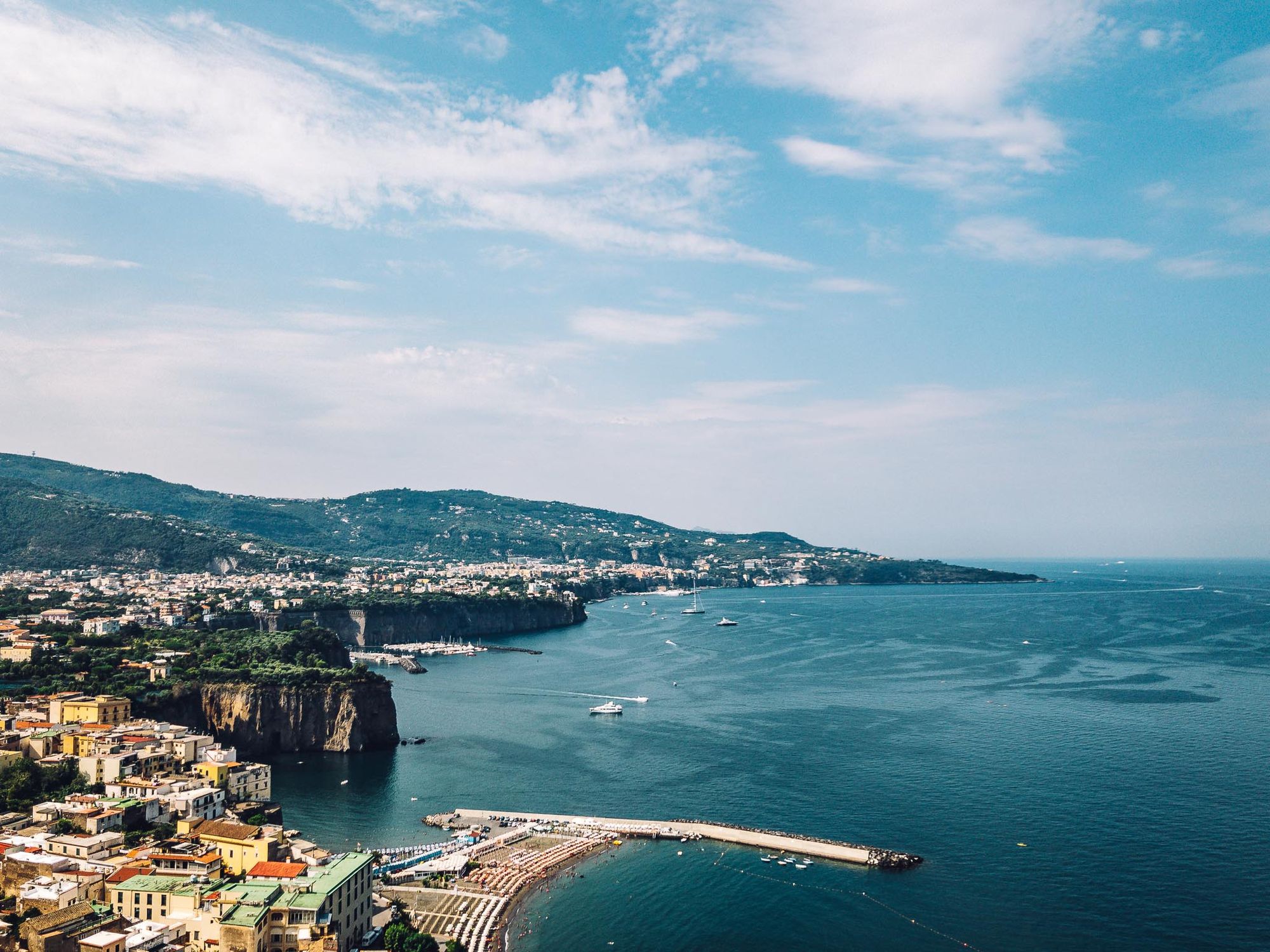 In his gentle voice, Leonard said Romans prefer to eat gelato off a cone. "Romans cannot eat from a cup," he said. "The cup and the spoon take both hands; we need our hands as much as our mouths to talk."
Fair enough.
Leonard was tall and lanky, broad in the chest and flat in the belly, gifted with the natural athletic grace of most Europeans. He spoke of food all the time and was so relaxed throughout the day—I couldn't help but wonder how he got that build and preserved it.
Why is olive oil a touch bitter when it is Neapolitan? What are the merits of the Tuscan wine versus those from Pompeii and Positano? Leonard wrote down names of the best places for Margherita in Rome and Positano after explaining the history behind the tricolour pizza. To vegetarian listeners, he clarified: "We must have meat here. And fish. Without them, we cannot complete our cuisine."
It is the Italian restaurant that reliably meets my vegan needs when I'm travelling in the West. I didn't bring that up with Leonardo.
How is limoncello made? With the rind of the lemon, processed over several weeks. The lemon grew right there along our path, and olives and grapes. What's the best pasta to carry home? Grainy pasta because of its assured al dente. One must take time and trouble to match the colours while asking for gelato. Choose three colours, but it is up to you. What does Pompeii's black soil contribute to the taste of its olive?
"The Italian breakfast is espresso with a croissant." But I knew that. "And you must never drink a cappuccino after morning."
Sometimes he took time off to speak a little about where we were going: about the cloud of ash that hung over Pompeii, lingering in the sky before it fell. He told the story in a languorous, drawn-out tone, painting the picture at leisure, giving the finishing touches as we passed the Vesuvius. His style was conversational and intimate, even though he spoke with his back to us, into the microphone, eyes on the road ahead.
Capua, where Spartacus fought, was by our route. And the Appalachian Way, along which Spartacus's warriors were crucified. The avenue of umbrella pines came up and was soon past before I could grab a shot.
Done with history, Leonard got back to food. Nobody seemed to mind.
"In Rome, we are unlike the Italians in the north. We love a relaxed life. We have learnt from the drama of the Greeks. The future is not in our hands, so let us see. Our trip to Pompeii and Positano today may be good. Maybe not. Who knows? We will leave it to destiny."
Having given us that piece of advice to chew on, he asked us to take a nap if we wished.
It was raining in Pompeii when we reached in the afternoon, and we bought China-made umbrellas and raincoats at a kiosk. The rain stopped when we entered the amphitheatre, a few minutes after the entrance. Earlier to Pompeii, the sun was blazing in Positano at lunchtime, but the entire population on this planet lay in wait for us there. Still, I was happy in the heat, finding a vegan feast at a terrace restaurant called Collina. It was by a narrow street named Cristoforo Colombo, and the bountiful dish was listed as Buddha's Bowl.
"We are simple people," Leonard said in his soothing voice on our way back. "Our approach to life is dolce far niente— the art of doing nothing. Not everybody can achieve it. But if you keep trying, you can."
That was a high moment for me during this trip to Pompeii. I learnt I've been a soulmate of the Roman people—practising dolce far niente, even if I'd never known that expression, philosophy, or virtue.