Death by the Trunk of an Elephant
Such a death everybody had been anticipating — somebody would go like this, somebody other than them. Everybody was proved right, all but a 40-year-old, owner of the plantation next to ours on our east.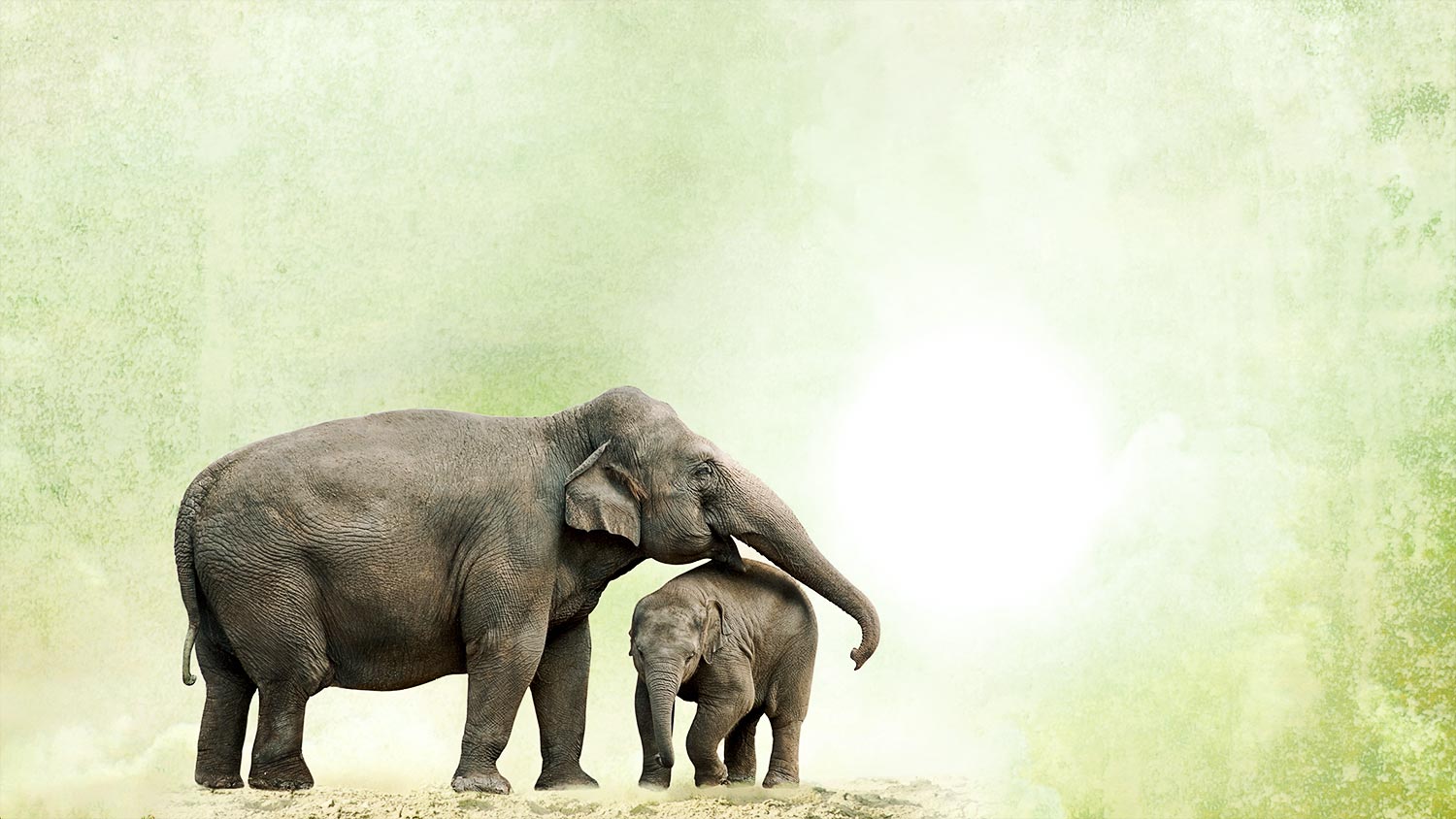 It happened last week. A coffee planter died by the trunk of an elephant. Unconscious once he was flung by it, his body fought all night to live. Folks from the village and his kin took him first to the taluk hospital and then to the district hospital, but several of his internals had expired already, crushed when he'd hit the ground. There are witnesses, and they have no differing accounts — and they're unanimous about who is to blame.
Such a death everybody had been anticipating — somebody would go like this, somebody other than them. Everybody was proved right, all but a 40-year-old, owner of the plantation next to ours on our east. A stream separates his property from ours. He wouldn't have been the one to die if he hadn't stopped his car after he'd passed the elephants. He'd be alive now if he hadn't got out and walked back 100 meters in the dark to check what was going on.
The incident happened on the boundary of the vast sprawl of the IBC Plantation, which is westward of our place.
Some eight elephants had come waddling through the IBC plantation, and when they reached the highway, they had paused before the light traffic. While they waited, a female in the herd went into labour. The others circled her, the males facing outward, ready to defend. The female's heavings brought them onto the road a bit, causing vehicular traffic to coalesce, and move in a slow, respectful stream. The elephants packed themselves tight on the roadside, making room for trucks and buses,  putting up with the inconvenience with no outward fuss. In the meantime, the female delivered, and the baby began to receive its first ministrations. Two hours later, the herd had still not moved, and villagers from the Hydur village a few minutes away gathered to look, savouring the drama during this truce between man and beast.
Folks here have been experiencing the elephant every day: the embankments of water tanks in the coffee estates have collapsed under the weight of elephants going down to bathe; fences and coffee plants are trampled on and crushed; trees are mauled and brought to the ground; more trees are uprooted and tossed around; entire coffee patches are laid waste while amusing the toddler elephant. Huge balls of elephant dung lie about with bright white mushrooms sprouting on them. Deep round footmarks show up everywhere.
And, of course, there are the reports of their appearances, and of near escapes.
Every day, an aged priest goes down the slope from the Shiva temple on our plantation, to fetch a pitcher of water from a spring there, for prayers. A few months ago, he heard a rustle among the mist-enveloped coffee. Seeing what had caused the sound, he ran back to the temple with all the speed his skin-and-bone legs gave him. He was still shaken when he told us the story two weeks later. "Just ten feet from me, anna!"
Basavanna, who is a respected planter and who manages our property for us, was driving back after an evening at the Planters Club, and he saw elephant silhouettes at the far end among the silver oaks. He halted to gauge the danger, but his wife hissed at him: "Drive, drive!" Puzzled, Basavanna looked about. A single elephant stood brooding no more than ten yards away, a dark outline breaking thick foliage. Basavanna's panicked heart and his feisty Pajero shot him out to safety.
Then there was the incident of a girl who was chased down to Malegalale village on our north-east border. She ran fast enough to reach her home at the edge of the village. The elephant halted shy of her house, circled about itself a few times, shaking his jowly body, and went back up whence it came.
It has been a long time since the elephant lost to man its titles to these lands. But it has its memory and cannot help outrage at losing ownership of these hills that were jungle before and are now plantations that afford them no foraging. It is making its stand, and I don't know if it can look forward into time as well as it can see backwards.
Coming back to our story, an hour before midnight the herd was still at the roadside, nodding and swaying heads, jiggling backsides and bellies, heaving trunks, flapping ears. The planter of this story drove past them and halted. He climbed out and walked back to the spectacle of anxious elephants in possession of a newborn. The planter admonished the villagers, asked them to stand back, warned them of the dangers in scaring an animal with baby. Then he pulled his phone from his pocket and began to shoot and, enchanted by the beauty of the beasts before him, crossed his own line. A male from the herd detached itself and came over to him. It appeared to be in no great hurry.
On Friday, two days ago, his family performed his final rites.
---
Image: Maria Itina, 123rf