Celebrating My Birthday Solo, in Rainy KL
Evenings, I could see in the far distance the approaching rain, the dark clouds that had opened up, and were steadily closing in, shrinking the world.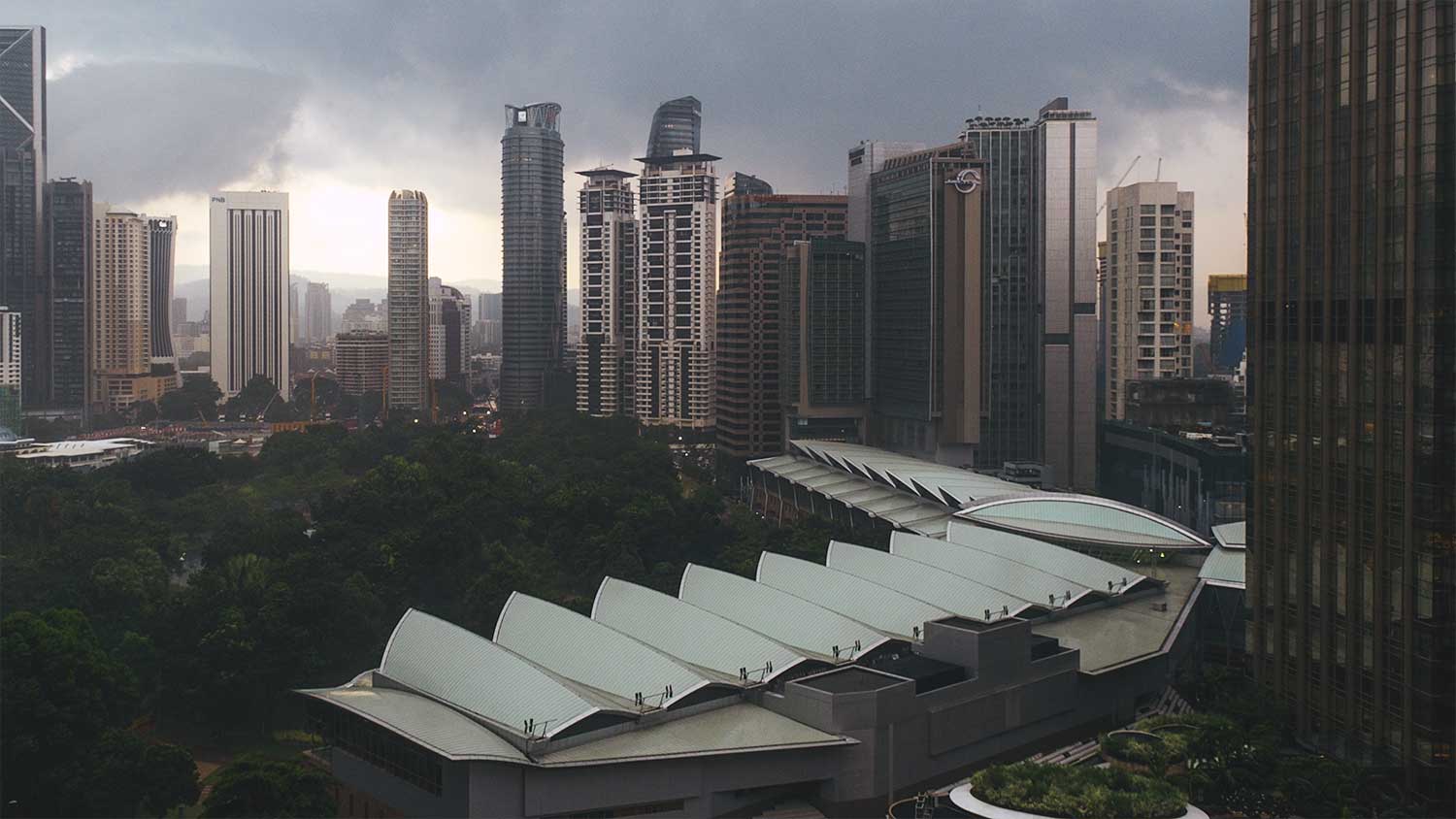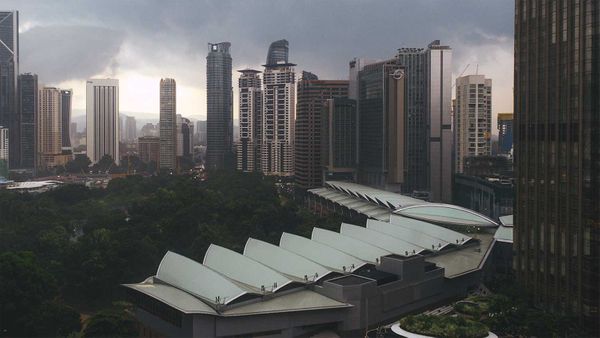 I spent the week of my birthday in Kuala Lumpur, wanting to be in a sunny place. I'd anticipated rain, but not so much of it as came down. So I chose to spend time indoors, looking out into the city from the great height of my hotel room. During the mornings, there were always raindrops pressing on the windows, pushing, wanting to come in, supported by strong winds that lashed the higher stories. Down below, the pool of the Grand Hyatt was visible, and the low roofs of KLCC, green and glazed by the incessant showers. By the Hyatt stood the Traders Hotel, then Exxon Mobil, and a taller building topped by a slant section that imitated a Nepali cap, and in front of this building, a taller, cylindrical building wearing a top-hat that was two sizes too small.
In the evenings, I could see in the far distance the approaching rain, see dark clouds that had already opened up there, steadily closing in, shrinking the world around me.
I was content with the view, and the general state of affairs, because I wasn't in KL with any plan other than to while my time peacefully, reading two books that I'd brought along: Ian McEwan's Machines Like Me, and Eckhart Tolle's The Power of Now.
When I did step out, it was only to find a place where to get a decent vegan meal. I sought out a new restaurant each time, to experience the wider city, even if only from inside a cab, and in the confines of restaurants. I went to small places such as LN Fortunate (nasi lemak), Sala (burrito), Newstart (multigrain fried rice and edamame and dumpling soup that offered no taste). Sometimes I went to the Japanese ones, like YUZU on level four at KLCC Suria, where they improvised a "rice set" for me: rice, a large cube of tofu, sushi with mango and avocado and jackfruit and tofu and mushroom — and miso soup. The chef refused to make tempura. "Can't make it vegan." "Why not?" I couldn't get the answer, they hadn't enough English to explain.
That's how I spent my birth week this year, happy in a moody way, in silence and solitude in busy, sultry Kuala Lumpur.