Sound And Silence In Coffee Country
After sundown the plantation is handed in full to the night, for it to perform its miracles and mysteries with it.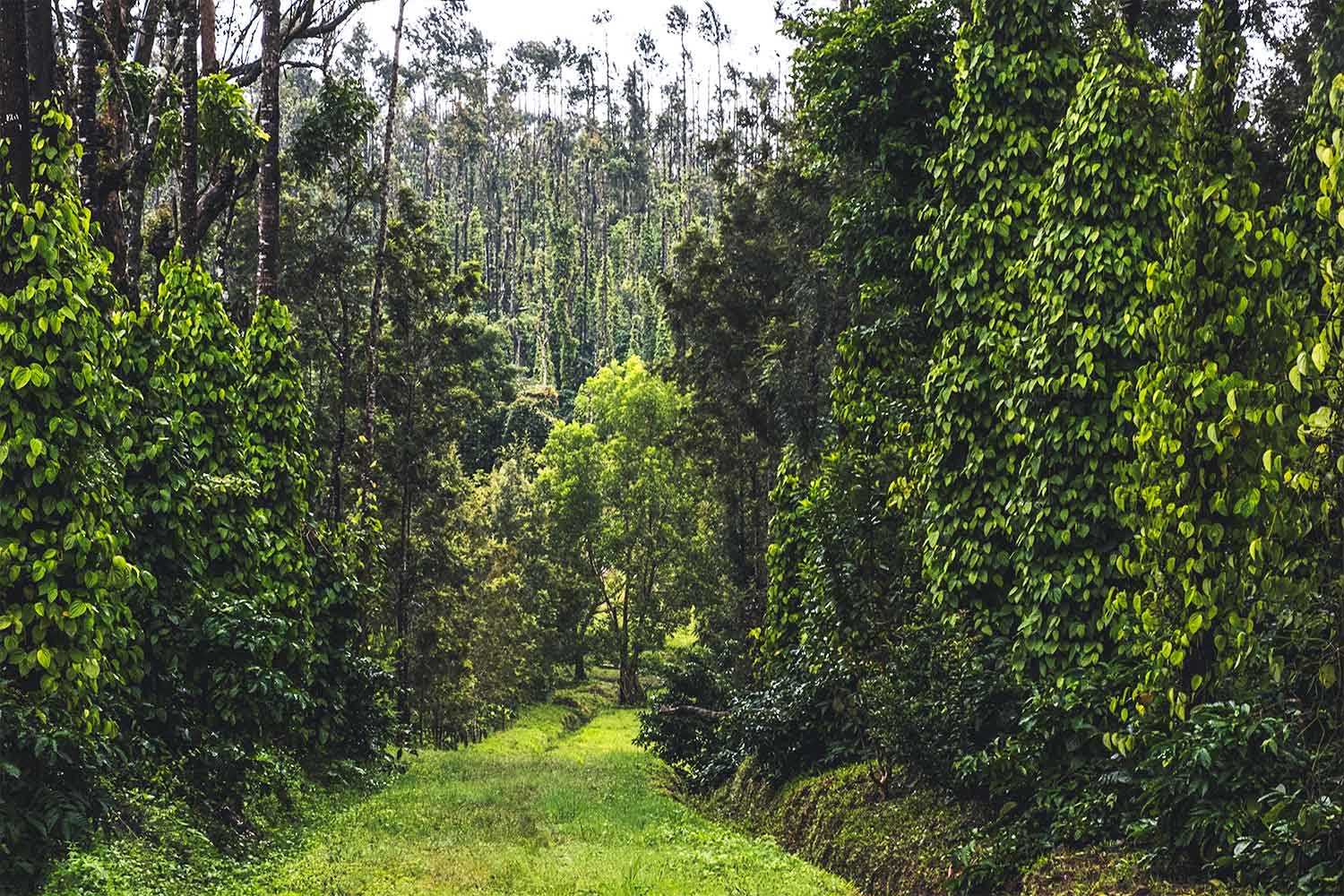 The plains from Bangalore to Hassan are sporting fresh vegetation these days: There's areca now; more wild-neem patches; the coconut groves have expanded with acres of fresh saplings beside older, flourishing crops of tall, mature palms. And I saw plentiful banana. The monsoons have been generous so far this year, and the terrain is glinting and oozing every shade of green.
So I enjoyed the drive to the plantation last weekend.
Beyond Hassan, the coffee belt of Malnad received 20-inches of rain in a single day. On that same day, upon Kadumane's hills and cusps fell most of heaven's largesse: 42-inches in 24 hours —  a record for them — their tea is twice-blessed.
I mentioned in several posts last year how the rains were holding back, preferring the skies to lowly earth. "Sorry," they appear to be saying this year.
---
Having suffered errant rain ever since the first seven beans of coffee were planted in Malnad, the planter has finally an opportunity to discount the weather and move to other opportunities with which to profit from his land. The vagaries of weather might kill the coffee but they cannot take away the hills of Malnad and the trees on them and, most of all, the absence of the din of the city. So the planters have taken to the homestay hospitality business, and one such startup has sprung within earshot of us.
---
Sound travels far and well in Malnad.
Waking at midnight, I thought it was a generator bothering me, perhaps powering a pump to draw water from a tank. But no planter draws water in the night. After sundown the plantation is handed in full to the night, for it to perform its miracles and mysteries with it. It was an unusual sound moreover, droning and grating, rising and falling in a very narrow band, a directionless sound, with no apparent rhythm, distant, and not so loud but enough to be a nuisance through the night. It was without doubt sound created and delivered by machine. I woke several times and it was always the same sound and it was still playing when I got off the bed at my usual time. I waited a courteous while and called the writer (supervisor).
"Where's the noise from?" I asked.
"It's coming from …" he told me the name of the plantation, not far, not near, two plantations between us.
"Why is he running a generator in the night?" The noise was still in the air.
"That thing is not a generator, sir," he said, a trace of amusement coming into his voice, a voice heavy with morning-grog. "It's music. I called them last night to tell them it's disturbing us. They wouldn't answer the phone."
---
A weekend getaway from Bangalore.
On a bare patch on his plantation he pitches tents; he sets up music in a corner, with room for dancing; and sends into the cool night hot chicken and warm roti from his home to the dozens of youngsters who come over Saturdays to dance all night and turn in at breakfast-time and wake for lunch and leave for Bangalore in the afternoon.
I know that planter. I'd gone to his house for some neighborly thing in the early days when I'd bought my plantation. When I left his place his son asked me if I could give him a ride to Ballupet.
He was taking a bus from Ballupet to Bangalore. It's where he was working, in a rather lowly job for a planter's son. "I hate it here, uncle," he'd told me, speaking in Kannada. "Specially in the rainy season. There's nothing to do here. All day all night the rain will be dripping and the cicada will be sawing."
It's the boy who is managing the weekend-party business, I learnt later in the day.
---
In sum I'm saying I'm allergic to noise. But the birds showed a greater aversion to it: They were silent like there was an eclipse about them. They couldn't have slept, of course, and were sulking in the concealments of the branches, and must've missed many a worm during the important morning-hunt that is so rich in proverbs.
I smiled for the lucky worms — but only for a moment. The party over, the tents would be free of Bangaloreans Sunday evening. With the night back in the hands of the elements, the usual quiet of Malnad would rule. The worms and other hapless prey like them would come under a vigorous attack at sunup on Monday.